JUST ADDED: TOP 20 Untapped Trade Ideas to Make a Profit in 2020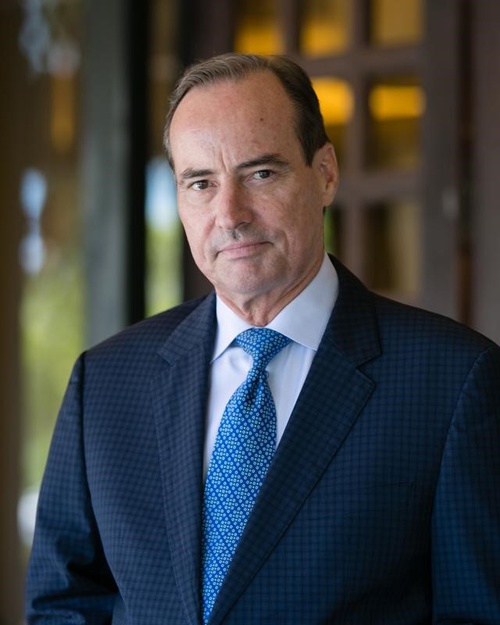 Hi, Harry Dent here.
We've just wrapped up the 2019 Irrational Economic Summit.
And from the chatter at the event, this is by far the best one we've EVER had.
If you've watched on the livestream or read our daily on-the-ground updates, it's a lot of under-the-radar insights to take in.
Like the one stock, forensic accounts uncovered that is poised to soar 300-500% over the next two years.
Or, the top 20 stock picks you need to have in 2020 to withstand the inevitable market crash.
I'd hate for you to not have direct access to everything you need to protect and grow your portfolio in the coming months.
Luckily we've come up with a way for you to have every critical piece of information from this year's event, including every expert panel discussion.
It's the 2019 Irrational Economic Summit On-Demand Video Kit.
And once you've locked in your unlimited access to it, you can sit back and take in all the information – without frantically having to take notes or missing a single insider insight.
Because with lifetime access to everything that was presented LIVE here in our nation's capital, you can revisit all the research any time you choose.
That means you can dive into every general session presentation, keynote speech, and little-known trading tips from folks like David Stockman... Lacy Hunt... Rich Rubino... Mark Yusko... Gordan Chang... and more.
PLUS: with your On Demand access, you'll now also receive Lee Lowell and Adam O'Dell's invaluable options trading training sessions held exclusively here at IES... whenever and wherever you want – for life!
By having this virtual vault of all of this year's presentations at your disposal, you'll be well prepared to both protect and have the chance to profit... no matter what the 2020 election circus brings!
Because the writing is on the wall... and my 30+ years of market research is all pointing to one very dangerous thing...
Our country is headed for a historic economic disaster. One so big, it will make the Great Depression seem like a market hiccup.
America's financial sins will have to be righted. It's a matter of WHEN... not if.
With the impending election... sickening market volatility... and war brewing overseas... 2020 could spell disaster for any portfolio.
This presidential vote will play a role in what happens next... but no matter what the outcome – a massive reset is in store for our economy.
That's why getting your hands on the predictive insight from many the world's greatest economic minds could be exactly what you need to weather the storm.
So, I strongly urge you to reserve your access to the 2019 Irrational Economic Summit On-Demand Video Kit TODAY.
You're too smart to be fooled. You know this bull market won't (and can't) last. And, when the bubble finally bursts, I want to make sure you're not left holding the bag.
And you won't be with the IES 2019 On-Demand Video Kit because you'll have complete access to:
All Speaker Presentations. You'll get HD video of every general session speaker's presentation, with critical information to help you cash in on the explosive profits ahead, all while skirting the financial landmines lurking where you least expect them.
Video Recordings Archive. You're busy, we get that. You may not be able to attend every presentation as it's taking place. But relax – we've got you covered. With a simple click, you can watch any of the presentations on your own schedule, at your convenience.
Complete Slide Decks. No need to try to snap pictures of the graphs and charts or scribble down every piece of information. We'll give you every single slide deck from the experts, so you can study them at your own pace, on your own schedule.
Full Presentation Transcripts. We'll get you all of the insights and the word-for-word transcripts of everything that was shared, right to you, for you to access as many times as you want.
Exclusive Private Interviews. You'll get access to private interviews with our editors. Imagine being able to listen in on candid conversations with pre-eminent thought leaders like the genius behind Reaganomics, David Stockman; America's #1 income guru, Lee Lowell, The New Wizard of Wall Street, J.C. Parets, and many more. These special Summit Sessions are normally reserved for our V.I.P. Dent Network members only.
$300 in Charles Street Research credit to use by 12/31/19 toward any one of our 16 premium research services designed to help you protect your wealth and maximize your chance at profits!
And the best part?
Today ONLY, you'll also get the recordings of Lee Lowell and Adam O'Dell's in-depth options trading training sessions – held exclusively for IES attendees and not available anywhere else.
So, if you miss either one of these eye-opening trainings, now you can have every detail in your lap with the IES On-Demand Video Kit.
But there's more...
Many of the investment research experts you're hearing from at IES 2019, charge easily over $500+ for just a brief consult.
And to hear their detailed market predictions and recommendations would easily cost you thousands of dollars...
But right now, you'll get the very rare chance to take home all of their research from the weekend for just pennies on the dollar.
Because you won't have to pay $1,000... $500... or even $150 to get unlimited use of the entire IES virtual vault of market-tested insights.
When you reserve the 2019 IES On-Demand Video Kit today, you'll pay just one low fee of $129 – that's it!
If you're one of the first to claim your 2019 IES On-Demand Video Kit today, you'll also get an immediate credit towards a Charles Street Research subscription of your choosing.
To receive this $300 credit*, simply fill in the order form below and then follow the directions in the email we'll send you.
(*Terms & Conditions may apply. Service must be valued at $300+)
But don't delay…
This offer is open only to the first 99 people who sign up during the event, and I don't want you to miss out.
Considering all the profitable investing ideas, insight, and inspiration you'll have lifetime access to with your 2019 IES On-Demand Video Kit... PLUS $300 in Charles Street Research credit...
...you'll no doubt regret it later if you don't take advantage of this rare offer right away!
To skip ahead and order now, click here.
Not sure the On-Demand Video Kit is right for you?
See what past IES attendees said...
"I doubled my money..."
"I attended last year's IES. I admit I was very skeptical of cryptocurrencies. So much so, I didn't even want to sit on any of the presentations that mentioned them. But I figured I traveled all this way that I might as well. I'm glad I did. Because the presenters sold me on the idea. After IES, I immediately opened up a Coinbase account and bought Bitcoin, Ethereum, and Litecoin. I didn't put much in because I thought the market was too hot. But everything just kept going higher and higher. By 11/18/2017, I doubled my money and sold my positions!"
Joseph C.
"[I get] insights I can't get anywhere else. It's not in books, it's not in the media. It's not on TV. And it's not even in mainstream financial advisor conference environment."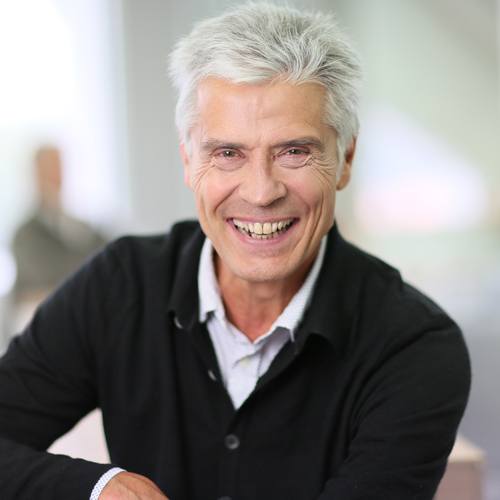 Mike M.
"Harry Dent has always said there's a major reset coming. We all know it. Many people in the street are aware of it. They just don't know why. This gives us the opportunity to get our stories, and our plans and strategies together so we can move forward and be ready when it happens."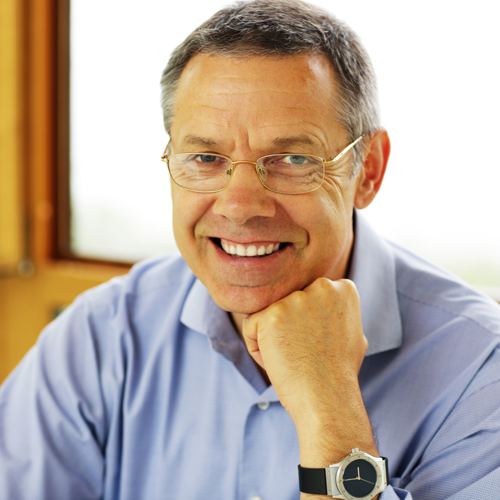 Scott F.
"You can read things in papers and CNN, and they don't know what they're talking about for the most part. You come here and this is real stuff that you can take home and do something with. ...Like I really think that there's a crash [already happening] and for me to be prepared with this information, and I can protect myself, my portfolio."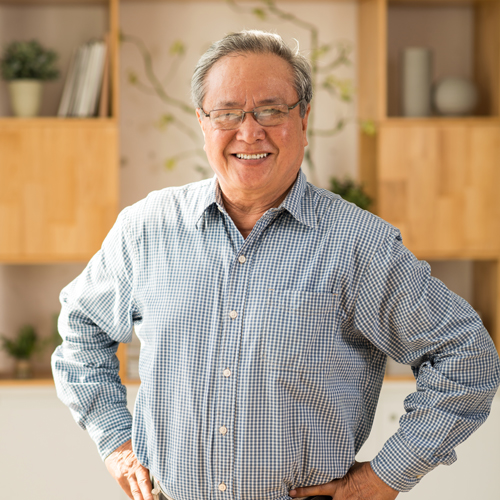 Martin S.
"You get to meet a lot of people, I mean, just by virtue of being in the room, you're in the room with a lot of smart people, period, and then you get to converse with them, and you come across the most interesting ideas."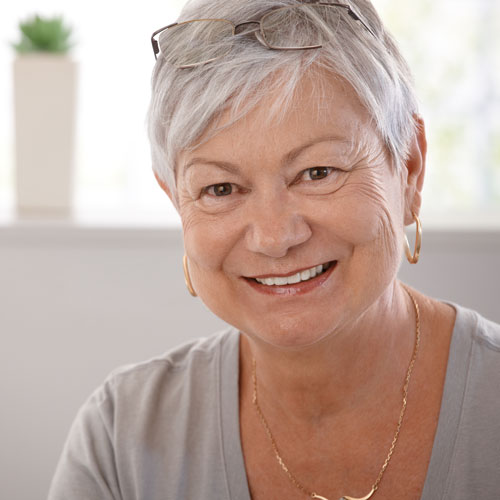 Jaqueline M.
"These events are awesome. Because I mean, where else do you get access to everybody at once? ...Lacy Hunt.... David Stockman... When do you get to sit and talk to a guy that worked for the President of the United States, in a room and really shake him down for the questions that are significant to you?"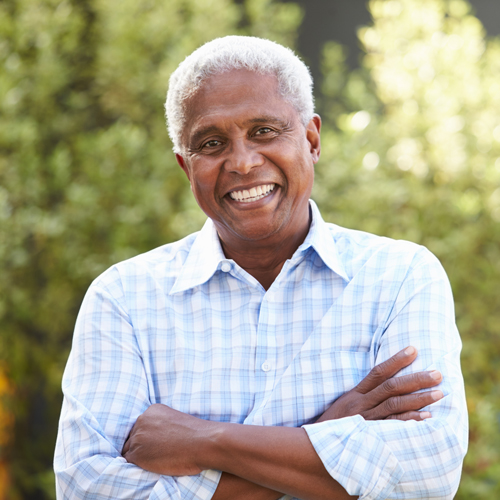 Bruce W.
"You can't pay enough to get the kind of knowledge and transfer of information that you get here."
Alan K.
To make sure you don't miss out on any of the potentially life-changing insights AND to bring them home to study even after the closing reception... it's critical you lock in your access to...
The 2019 On-Demand Video Kit: Available for a Limited Time ONLY!
Click here to reserve your access now! »
As a Charles Street Research reader, we're giving you the opportunity to get a special discounted rate for our 2019 On-Demand Video Kit - before the general public.
AND $300 in Charles Street Research credit to use to get the latest and most proven under-the-radar strategies to take any portfolio to the next level.
Unfortunately, if you miss out now, you won't have another chance to get lifetime access to... all of the 2019 IES presentations... slide decks... transcripts... private interviews... or exclusive options trading sessions through this special offer.
And not having exactly what you need to help you protect your money is the last thing I want for you.
Which is why I urge you to purchase the 2019 On-Demand Video Kit right now, while this offer is still open.
Remember, this weekend is your only opportunity to get lifetime access to the research-based, expert information you need RIGHT NOW to prepare, protect and profit from the inevitable 2020 tipping point!
Don't regret missing out later... click the button below.
Sincerely,
Harry Dent
---
Warning: Time Has Expired
Your chance to take advantage of this limited special offer has now ended.

However...

From time to time, a spot opens up.

Call our dedicated customer service team at 1-855-245-7301.

Thanks!


Dan Carr
Director of Customer Experience, Dent Research