Congratulations!
You're moments away from joining: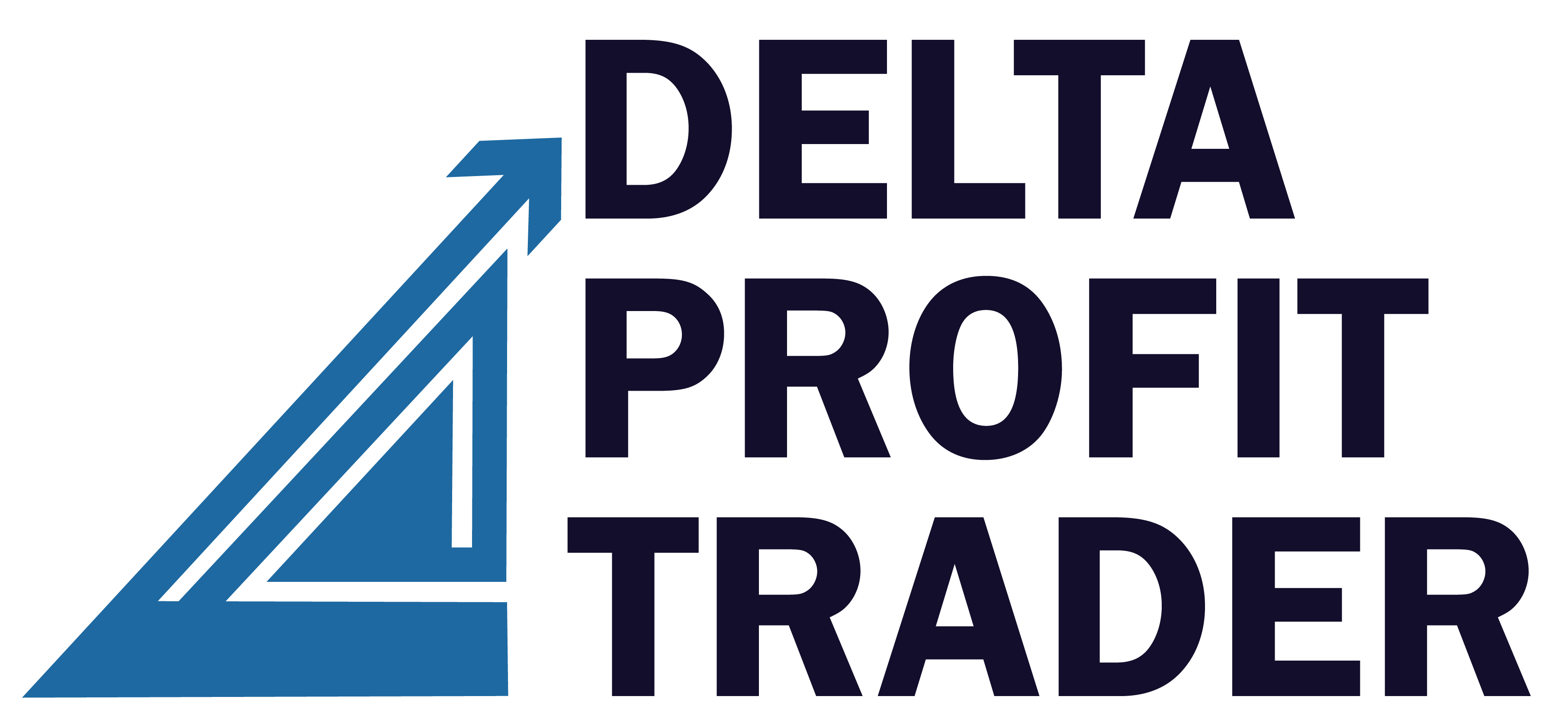 Unlock The Power of a Real Wall Street Trading Algorithm, And You Could Claim Up to 144 Triple Digit Profit Opportunities This Year!
Dear Reader,
Thank you for taking part in the first-ever Delta Profit Summit with Michael Coolbaugh.
You're about to embark on what could be the most lucrative journey of your life.
In the next few minutes you can start using the power of one of Wall Street's own algorithms to help YOU generate massive windfalls like 276%... 347%... 453% and even 630%.
Its name is KP-7.
And when combined with Michael Coolbaugh's insights, and PROVEN, back tested results over more than a decade's worth of data…
KP-7 has the power to help Michael show you HUGE trade opportunities like:
PLUG –

630%

IDT –

453%

ADUS –

453%

ICPT –

427%

HZNP –

365%

TELL –

353%

SGMS –

347%
SGMS –

347%

KEM –

296%

ATSG –

280%

BLUE –

277%

ACAD –

265%

TSLA –

262%

SPPI –

258%
---
PHUN –

244%

CLFD –

236%

AXSM –

232%

BEAT –

225%

CDNA –

224%

CAI –

220%

WWE –

216%
ARWR –

216%

LCUT –

198%

BLFS –

347%

SQ –

188%

RAD –

185%

KRO –

176%

REV –

175%
By using KP-7's 200 gigaflops of raw computing power and processors capable of performing 1 billion calculations every single second, Michael can show you how to take investing to the next level.
That's because KP-7 is the first technology of its kind that is designed to harness the fundamental laws of physics to help him identify stocks primed for explosive growth.
KP-7 scans the more than 5,700 stocks in the NYSE and the Nasdaq, and when it finds a buildup of energy and pressure Michael can easily pinpoint whether or not a stock meets his criteria and is primed to skyrocket in value.
And as soon as the energy starts to drop, he'll tell you when it's time to sell.
It really is that simple.
And it's all included in his brand new research newsletter.
Imagine getting an alert from Michael on Monday morning, sharing with you his findings and telling you why he expects a stock is about to take off…
So you go online, log in to your account and purchase shares of ADUS.
And then, in a year, you would have taken home a 453% gain.
Enough to turn $2,500 into a whopping $13,825
Imagine it's Wednesday afternoon and you get your next alert.
You go through the same steps and buy the stock.
And just 5 months later you would have made a 630% gain on PLUG.
That's enough to turn every $2,500 investment into $18,250 in just a few months.
Now imagine having the chance to take home gains like that up to 144 times in a single year…
What would you do with that kind of cash?
You could finally pay off the mortgage.
Go on that dream vacation you've always wanted…
Or roll it into another investment to compound your gains.
Well, you might not have to imagine for much longer when you join Delta Profit Trader.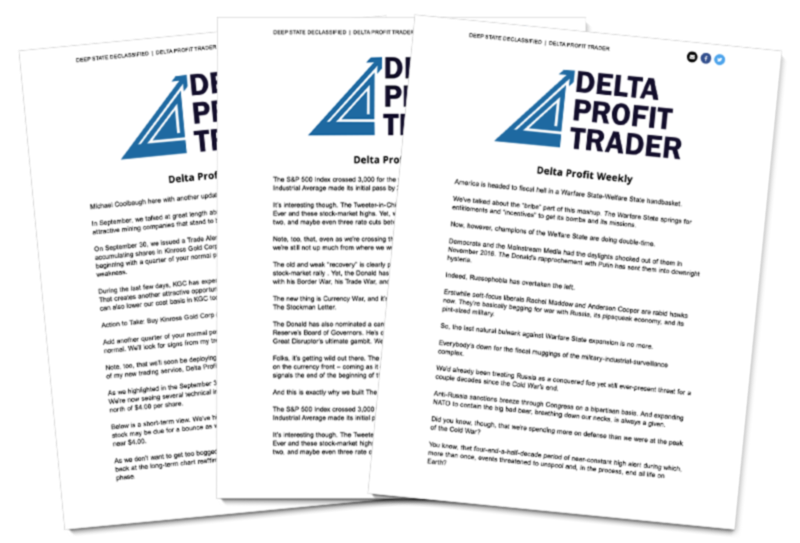 When you subscribe, Michael will deliver you three trade recommendations immediately.
But I need to let you know up front…
This is the first time Michael has let the public witness one of his algorithmic trading systems.
Which means the membership cap could be reached at any moment.
Likely within the next 15 minutes.
So don't delay.
And when you sign up today you'll get all of these great benefits.
The Fully Loaded Delta Profit Trader Founding Member Package
The first thing you'll receive is Michael Coolbaugh's special report on his three favorite companies to own in 2020.
"KP-7 Radar: 3 stocks to Own in 2020"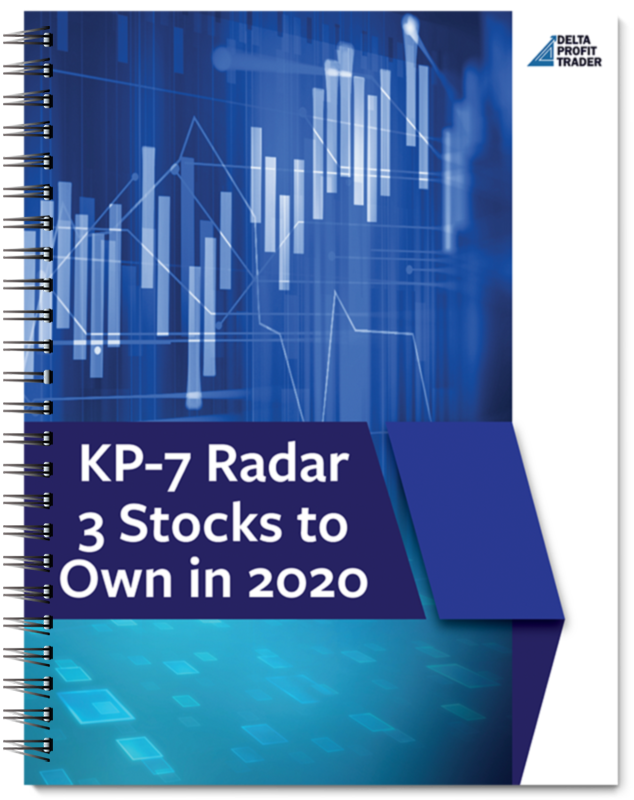 In this report, you'll get the stock tickers, buy recommendations and everything you need on Michaels top three favorite companies to buy going into 2020.
Each of these companies Michael identified by using KP-7's alert system. And, based on his research, he expects the share price to skyrocket soon…maybe as soon as the next few days.
But that's not all…
Usually, three times a week, both the pressure and energy inside a stock will line up perfectly…
And what KP-7 finds will alert Michael to then determine if it's time to issue a buy signal.
When that happens, Michael will
immediately email you a Delta Trade Alert.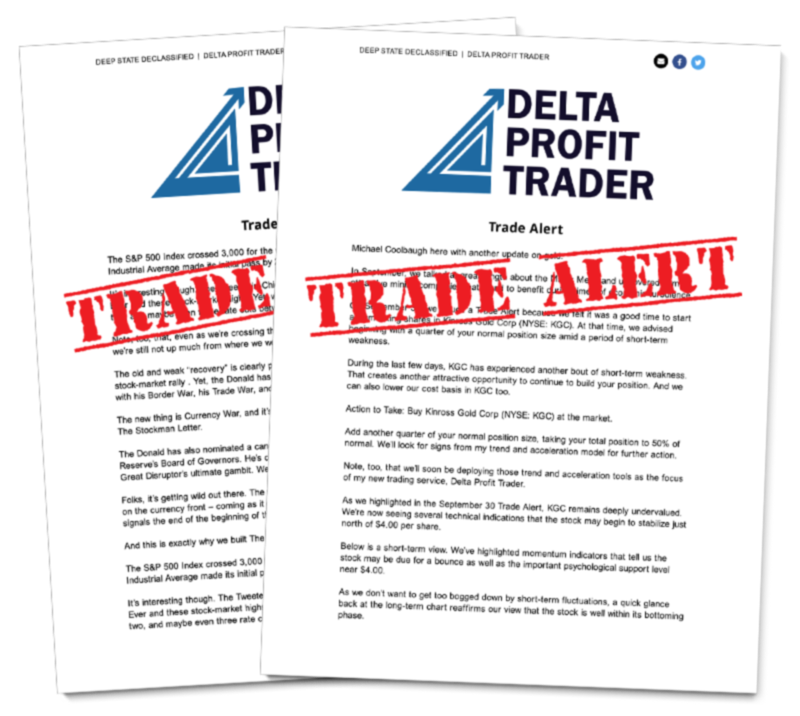 It will breakdown all the details of the trade recommendation…
You'll discover how much energy and pressure has built up behind the stock…
And when he expects it to start taking off.
Plus, Michael will also reveal – based on KP-7's internal algorithms – how long he expects to stay in the trade before he'll recommend you exit.
This will give you a timeline on when you can expect to take potential profits.
We'll have the ticker symbol and recommended entry price at the top of the alert and his research down below.
We want it to be as streamlined as possible for you.
And to make sure you keep as much of any potential profits as humanly possible…
When KP-7 helps Michael determine that it's time to exit a trade…
Be on the lookout for a Delta Payday Reminder.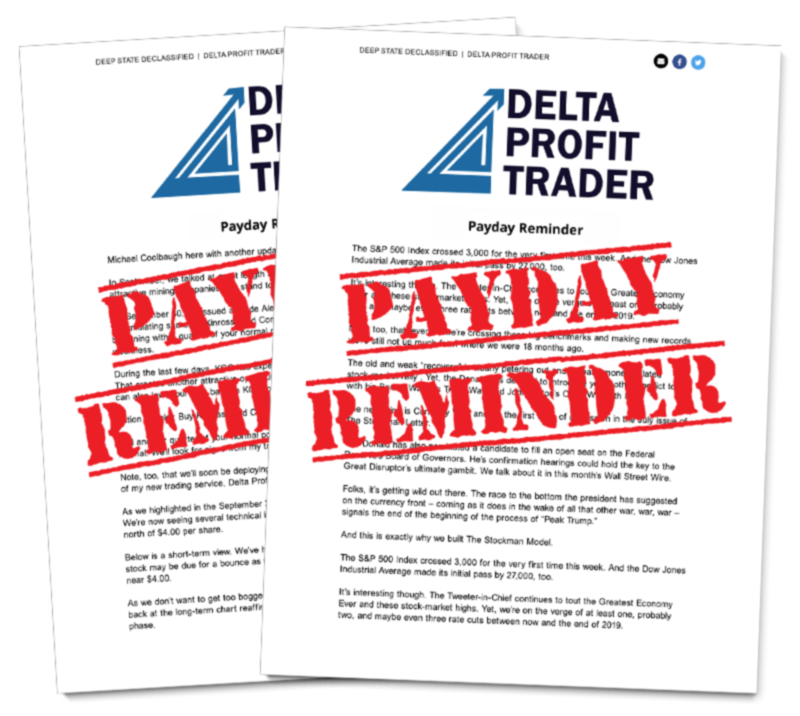 This is how you'll know when to close out your position and hopefully take your profits.
Because each one could mean you've just made an enormous amount of money…
Just like these incredible examples we found during KP-7's intensive back testing:
A 176% gain on Kronos Worldwide.
A 224% gain on CareDx Inc.
Or a 257% gain on United Airlines Holdings.
You'll also get access to Weekly Profit Trackers.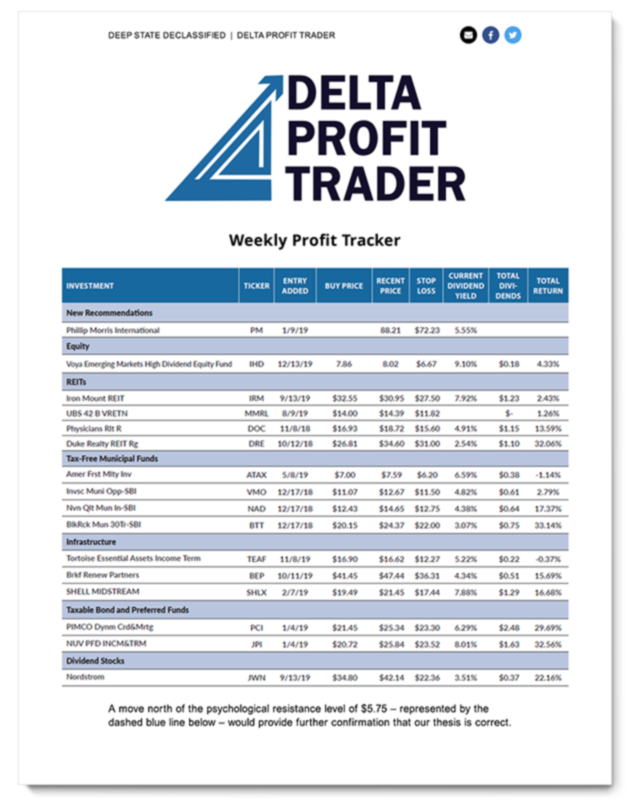 This will help you keep track of all your open positions, how each one is performing, how many windfalls have already arrived, and how many more are just around the corner.
It's a quick snapshot of everything that's going on, in one easy-to-read report.
And trust me, seeing all the potential future paydays that are coming down the pike will get you revved up.
You don't want to be stuck next to your computer waiting for the next trade alert either.
Which is why — if you choose to sign up you can free yourself from your desk, and still catch all the windfalls coming your way.
You hear your phone buzz…you check your email…
You make sure you follow my simple recommendations to enter or exit the trade…
Then watch to see if the cash starts flowing in.
You'll also receive a guaranteed online
seat – front row – for the presentations
where Michael talks about his
analysis and KP-7's findings.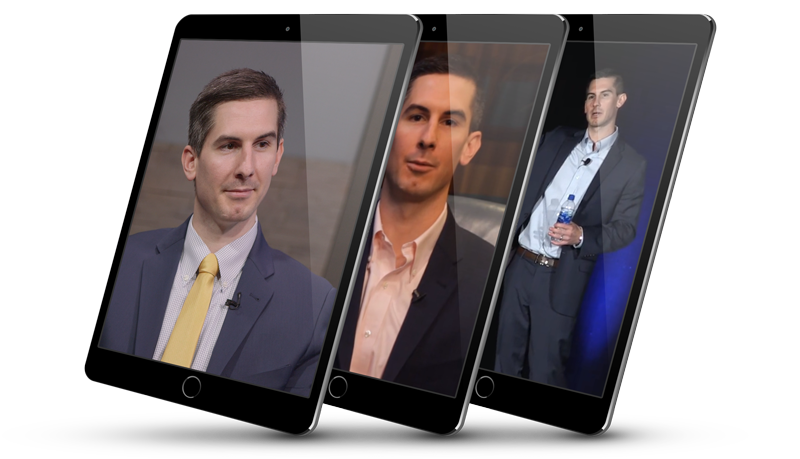 These will be delivered right to you, so you never miss a single company he uses KP-7 to find.
Like Plug Power (PLUG) before it would have shot up 630% in just 5 months.
Or Intercept Pharmaceuticals, Inc. (ICPT) before it would have climbed over 426% in 3 months.
And Air Transport Services Group, Inc. (ATSG) before it would have shot up 280% in 5 months.
In total you'll get all of the following benefits as a Founding Member…
One full year of Delta Profit Trader research with a total of up to 144 triple digit profit opportunities.
Delta Profit Weekly Report -- All of Michael's research in a concise summary of any trade opportunity that could be brewing.
Delta Profit Weekly Profit Tracker – A detailed outline of all Michael's current open positions delivered every Monday.
Delta Trade Alerts (Average of 3 per week) – Each of these incredible trade opportunities have the potential to hand you a triple-digit windfall.
Delta Payday Reminders – These alerts let you know when it's time to exit a trade and collect any profits.
24/7 access to the Model Portfolio - You can view all active and past trade recommendations here.
Monthly Delta Profit Unleashed Videos
And access to our VIP Member Service Team to answer any questions you may have about your subscription along the way.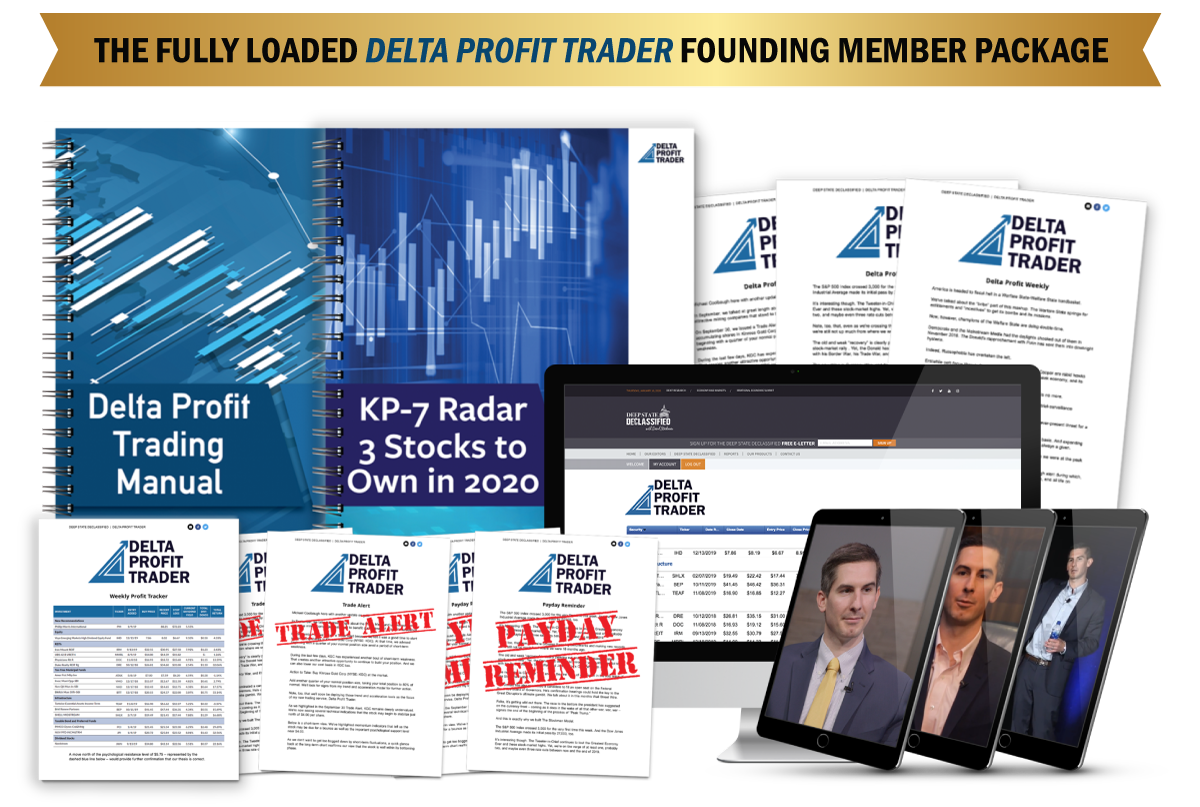 That's an absolutely amazing value…
And that's why a Delta Profit Trader subscription will retail at $2,495.
But as a special Founding Member, if you're one of the first to sign up, you can get in for a massive $500 discount.
You'll pay just $1,995.
And keep this in mind, $2,000 each into just three trades like PLUG (630% gain), ADUS (453% gain), and TELL (353% gain) would have netted you a whopping $34,720.
That would have been a return 17 times
your subscription fee on just 3 trades!
And don't forget this…
Michael is so confident that you'll be successful that he's making TWO bold guarantees:
Guarantee #1:
You will have the opportunity to see how to collect at least 72 triple-digit windfalls over the next year.
That means 72 chances to double your money or more.
That's six money-doubling trades every single month.
Now, you can expect his research combined with the power of KP-7 to deliver much more than that
But this is the minimum amount of profit opportunities that Michael guarantees you.
If he doesn't deliver, then you can just give us a call and we'll refund 100% of your membership on the spot.
No questions asked.
So if one year from today, you haven't had the chance to double your money at least 72 times…
Call us.
And you'll get 100% of your subscription refunded.
But wait…
There's more!
Risk-free Guarantee #2: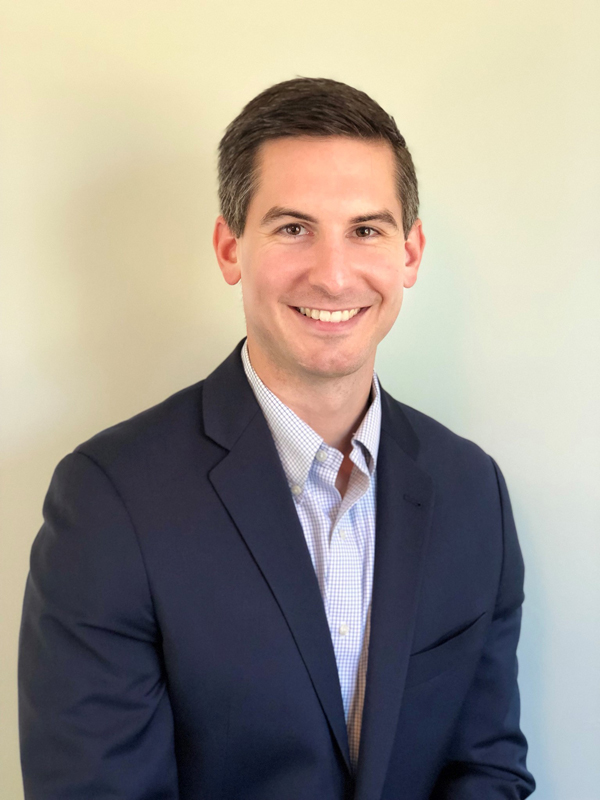 Michael Coolbaugh
You have a full 180 days to take Delta Profit Trader for a test drive. If at any time during those first six months you decide that the service isn't for you… just let us know and you'll get 100% of your subscription fee back.
Delta Profit Trader could easily help you add six-figures to your net worth.
So, don't wait.
You have to lock in your Founding Members' slot before they're all gone.
To join simply fill out the form below and become a Founding Member of Delta Profit Trader.
We'll immediately send your special report, KP-7 Radar: 3 Stocks to Own in 2020, so you can hit the ground running.
Don't let this opportunity pass you by.
We expect all 450 membership slots to fill up within the next 15 minutes.
So simply fill out your information on the short form below to get started.
---
IMPORTANT NOTE: Your subscription comes with our automatic-renewal feature. This feature ensures that you will never miss an issue and allows you to lock in our lowest available price each year. Currently, Delta Profit Trader renews at $1,995 for 1 year. You may opt out of this auto-renew feature at any time after your purchase.
---
Warning: Time Has Expired
Your chance to take advantage of this limited special offer has now ended.

However...

From time to time, a spot opens up.

Simply fill out the form below and click on the orange button to get on our "Waiting List."

Or call our dedicated customer service team at 1-800-283-7697.

Thanks!


Dan Carr
Director of Customer Experience, Charles Street Research